Home
Welcome to Quilters Unlimited!
---
2015 Opportunity Quilt Tickets Now Available!
Tickets are now available for the 2015 Opportunity Quilt! This is your chance to win this beautiful autumn-themed quilt. The winning ticket will be drawn at the guild meeting on December 10, 2015. Tickets are $ 1.00 and are available at guild meetings

* * *
June Guild Meeting Rescheduled
Due to a scheduling conflict at Thomasville Road Baptist Church, the date for our regular monthly meeting has been moved to JUNE 18th (3rd Thursday in June). Please mark your calendars accordingly!
* * *
Open Sew Party at Chaires Community Center
Karen Skinner and Michele Hackmeyer are coordinating a "Guild Sewing Party". Join us for New Member nametags, philanthropy, open-sew, and maybe some Demos!
WHEN: June 13th, 10:30AM – 4:30PM
WHERE: Dorothy Cooper Spence Community Center
4768 Chaires Road.   <<Link to Google Map.  See also PDF file map.
* * *
Enthusiasm is running high! Both of Becky Goldsmith workshops are filled to capacity.
To be put on a waiting list for either class, please contact Jeanne Brenner (see Directory for contact information.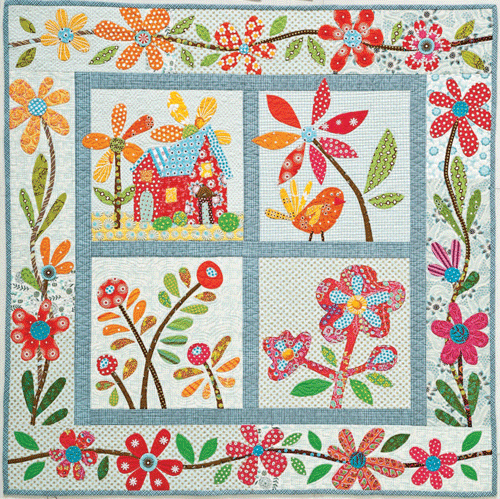 ---
We invite you to attend the Quilters Unlimited general Guild meetings. To officially join the Guild, please see the Membership page for instructions.
The guild newsletter, Around the Block, is published monthly about a week prior to the general meeting. Copies are mailed to any member without access to the internet.
A wide variety of books, magazines, and videos in the QU library are available for loan to members.
Members can participate in the many guild-sponsored activities, and a wide variety of opportunities exist. You can help with the guild's annual opportunity quilt, make quilts to hang in the two annual shows, make items for the museum show's silent auction or a challenge quilt, and make quilts for various philanthropic causes. We sponsor workshops and trips. And members projects are always welcomed for the monthly 'Show and Tell.'
---

Non-Facebook members should be able to view posts on the Quilter's Unlimited Facebook page because it is an "open to public" viewable page.  For those Guild members who are "on" Facebook, we encourage you to take a look at our page, and maybe even "Like" it.