Workshops & Classes
"Workshops" are taught by outside presenters.
"Classes" are taught by Guild members.
---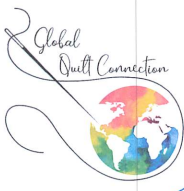 GLOBAL QUILT CONNECTION
YOUTUBE LIVESTREAM EVENT
FOR MEMBERS ONLY
The Global Quilt Connection is offering a sampler of their best teachers. Use the link that will be emailed to Quilters Unlimited member on September 15.
The presentations in themselves should be interesting. They are also introductions to teachers you may not have known about before.
Saturday Sept 23, 3:00 – 6:00 pm eastern
Kelly Ashton: Kelly's "Partial" to Partial Seams; You Can Be, Too!
Dara Tomasson: Doodles to dazzling designs
Jennifer Houlden: Creating Eye Catching Fabric Runs is as Easy As 1-2-3
Beth Cunningham: POP! POP! Punch Needle(an ancient embroidery technique)
Katie Lewis: No-Reverse Applique Design Transfer
Cyndi McChesney: Surprising settings for Multi Image panels
Emma Powell: Itty Bitty Dolls for Applique based on South American Arpilleras
Dana Jones: Demystifying Design for Foundation Paper Piecing (FPP)
Lyric Kinard: Foil + Fabric = Fun!
Sunday Sept 24, 3:00 – 6:00 pm eastern
Nanette Zeller: Painterly Applique Using Colored Pencils
Elizabeth DeCroos: A Quilt that's not a Quilt
Julia McLeod: The 4 'S's of Piecing with Silk
Jane Hauprich: Fear The Negative No More!!
Carole Lyles Shaw: Vibrant Stitching — Big Stitch Hand Quilting
Melissa Marginet: Dot-to-Dot Walking Foot Quilting
David Owen Hastings: Backing, Binding, Batting, Beauty: designing a quilt from back to front
Stephanie McIntyre: Sew Sustainably! Recycled Leather Reverse Applique
Kristin Echols: Add a Bold Seminole Band to Your Next Project
After the 24th, Cheryl Gratt would love to know which teachers' samples interested you enough to want to take a full-length class.
---
At the March meeting, Cheryl Gratt suggested checking out the classes available through the Applique Society. Here's their website: https://www.theappliquesociety.org/
---
Other Lessons