Block of the Month
2018 Block of the Month
It's going to be a year of holidays.
Some will be familiar like News Years, some not so familiar like Pi(e) Day.  But they will all challenge and excite you (we hope).
Every month we will offer an applique pattern and either a pieced or foundation pattern (or both pieced and foundation).   We don't care what applique technique(s) you use; do what makes your heart happy.  We've made some color suggestions some months and left it scrappy for others.  We want everyone to feel they can make a block (or 2 or 3 or…) at their comfort level or perhaps try something new.
Lyn Geariety and Pam Doffek will collect the completed blocks and turn them into nap quilts for the Temple Israel PreSchool Nursery or other QU philanthropic efforts (but not cat quilts), so be prolific in your BOM!!!
Fireworks (applique) and lanterns (pieced with templates or rotary cutting, OR foundation piecing).
Please note:  DO NOT USE THE PAPER PIECING FOUNDATIONS IN THE FILE "QU2018BOM-JanuaryLanternTemplatesAndRotary"  use the file:  QU2018BOM-JanuaryLanternFoundation-update
QU2018BOM-JanuaryLanternTemplatesAndRotary
QU2018BOM-JanuaryFireworks
january lantern foundation-updated
So….any kind of appliqué, any color background, not limited to solids. There are 3 pages of fireworks appliqué pieces, some have small and medium, some have medium and large sized pieces.
February 2018: Mardi Gras — Ribbon, Drunkard's Path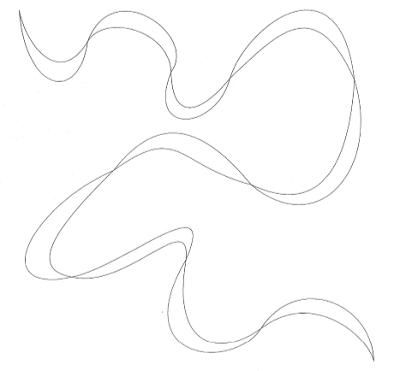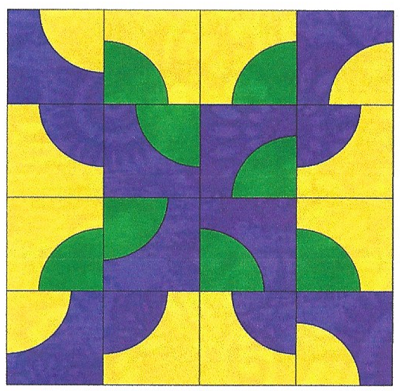 Download the pdf with instructions for both and templates for the drunkard's path: QU2018BOM-FebruaryDrunkardPath-Ribbon or an enlarged version of the ribbon: FebruaryRibbonEnlarged. Colors are Purple, Green, Gold, and Black.
2017 Block of the Month
In 2017 the blocks were collected and sewn into a quilt that was donated to Sew For Hope, which makes quilts for children in local homeless shelters.
General Instructions for the 2017 Block of the Month