Workshops & Classes
---
2018 WORKSHOPS and CLASSES
"Workshops" are taught by outside presenters.
"Classes" are taught by Guild members.
BOTH ARE WONDERFUL!
---
JEANNE BRENNER: SLIVERS CLASS—PART 2: FUNKY CHICKEN
Join Jeanne Brenner on Saturday, August 11, 10 a.m.–4 p.m. at the Woodville Community Center.
In this class several different methods of hand appliqué will be explored. Choose the technique, or combination of several techniques, you like to complete your project with the results you desire. You may download the Scrambled Eggs chicken pattern from Craftsy for $6 or bring a simple pattern of your choice to work on.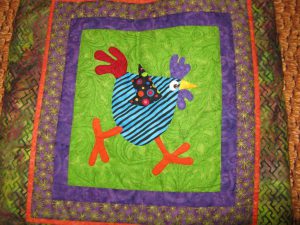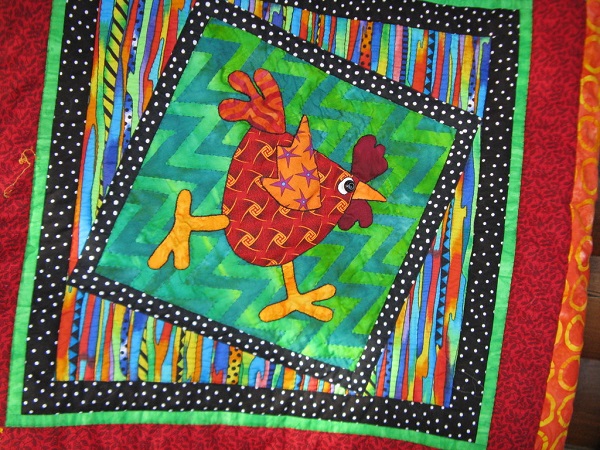 The fee for the class is $30.00. Sign up at a guild meeting or contact Ruth Cuzzort


---
LINDA O'SULLIVAN: DOUBLE WEDDING RING, WITHOUT THE CURVED PIECING CLASS!
Saturday, October 20
Cost – $30.00
Woodville Community Center
---
JEANNE BRENNER: SLIVERS — PART 3: COMPLETE YOUR BAG CLASS
Saturday, January 12, 2019
Cost – $30.00
Woodville Community Center
Other Lessons